WayFinder
A continuous improvement engine for your software development teams
After years of consulting to solve common software development and organisational problems across many industries, the team at Mechanical Rock have developed WayFinder, a continuous improvement engine which converts real data to actionable insights.
WayFinder provides detailed guidance to implement action plans and then tells you how you are tracking as it monitors your progress.
Software development teams can now navigate their data to find what's relevant, driving real transformational improvement by following industry led good practice and data driven insights.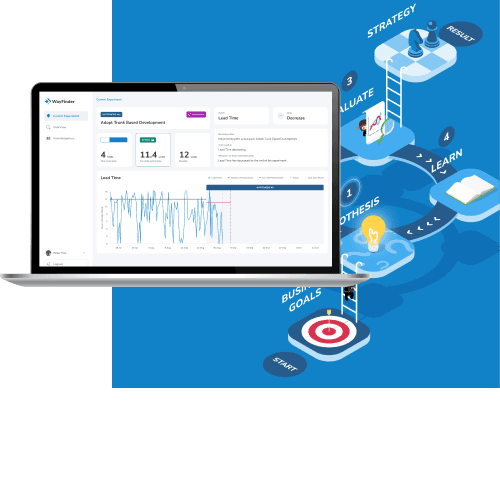 THINK WE CAN HELP YOU?
Get in Touch
Reach out to us and a member of our team will be in touch right away.